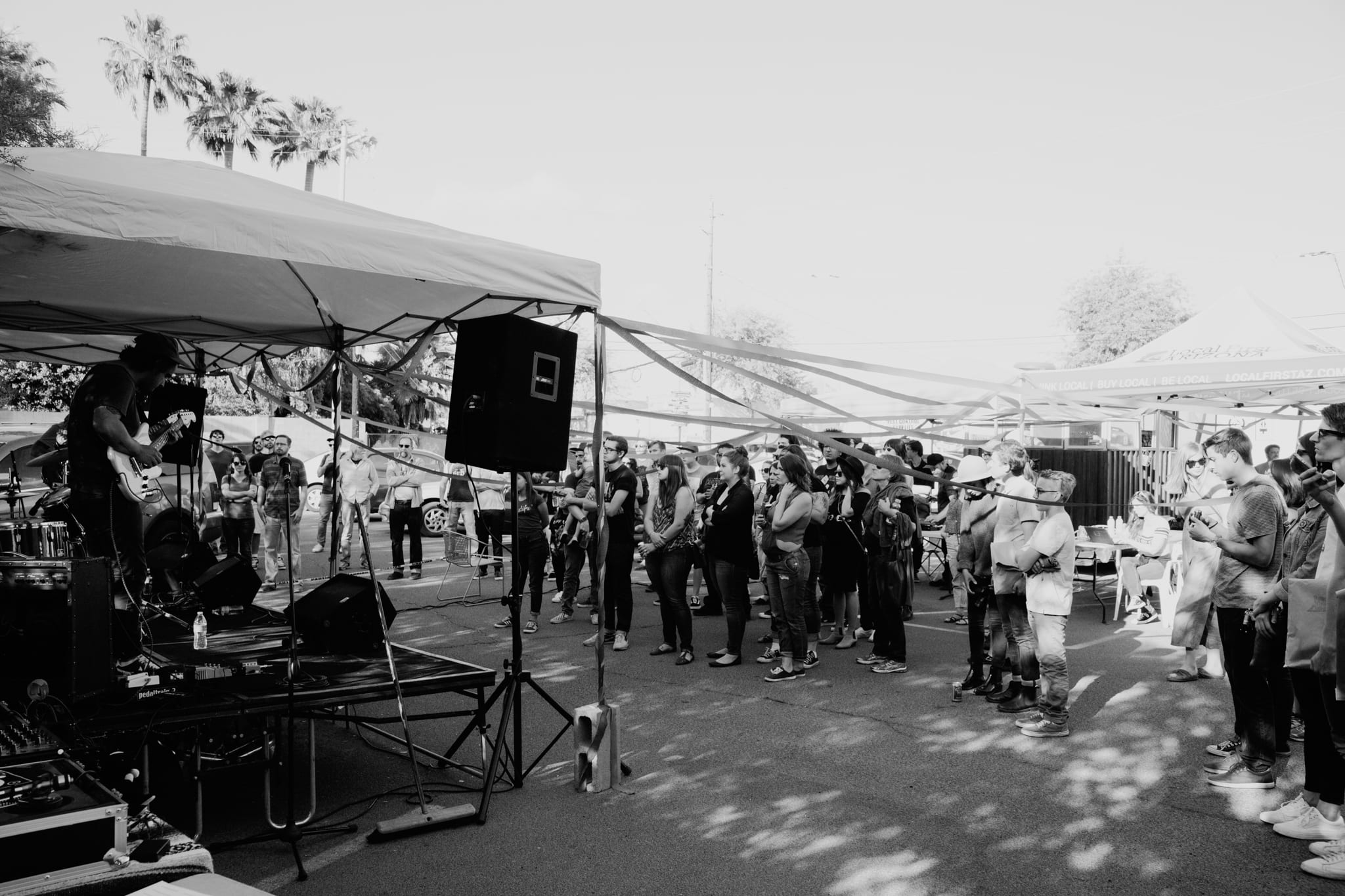 Stinkweeds 30th Anniversary
By: Charity Hardaway   |     April 15
April 1st, 2017 was a day not only about music, but community. People of different ages, races, backgrounds, etc. came together in celebration of Stinkweeds 30th anniversary. It was a time of celebration and fun as children were running around, people enjoyed good food, prizes, and cold beverages on a hot day while bands of different genres played their hearts out. Even if one did not know the lyrics of the songs being played it was almost impossible not to clap your hands, bob your head, or simply sway your hips along to the groove of the music each artist so uniquely displayed. It was an unforgettable day.